On this page, you can make a donation in honor or memory of a person or pet.
Click the PayPal link below and start to complete your donation amount.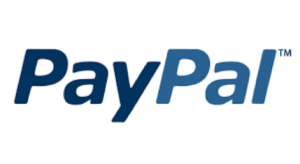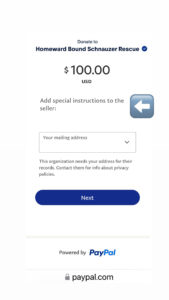 Under your donation amount, you will see a place for 'special instructions to the seller' – this is us at Homeward Bound Schnauzer Rescue, in this space, please complete the following:
In Honor/Memory of:
From:
Send Certificate Name:
Send Certificate to Address (or Email address if preferred):
Please state whether this donation is in honor of a pet or a person
Please state whether this is a Memorial Donation
Personal Message on Certificate:
(All of the above are optional, as you can donate anonymously)
If you prefer to send all of this information to us after you donate, please do so using this email address HBSchnauzerRescue@gmail.com or you can also send a check made payable to Homeward Bound Schnauzer Rescue and mail to this address:
Homeward Bound Schnauzer Rescue
Tribute Donation
PO Box 633
Millersville MD 21108

On receipt of all your tribute information, a certificate of acknowledgement, with your message, will be mailed to the honoree at the address you provide.