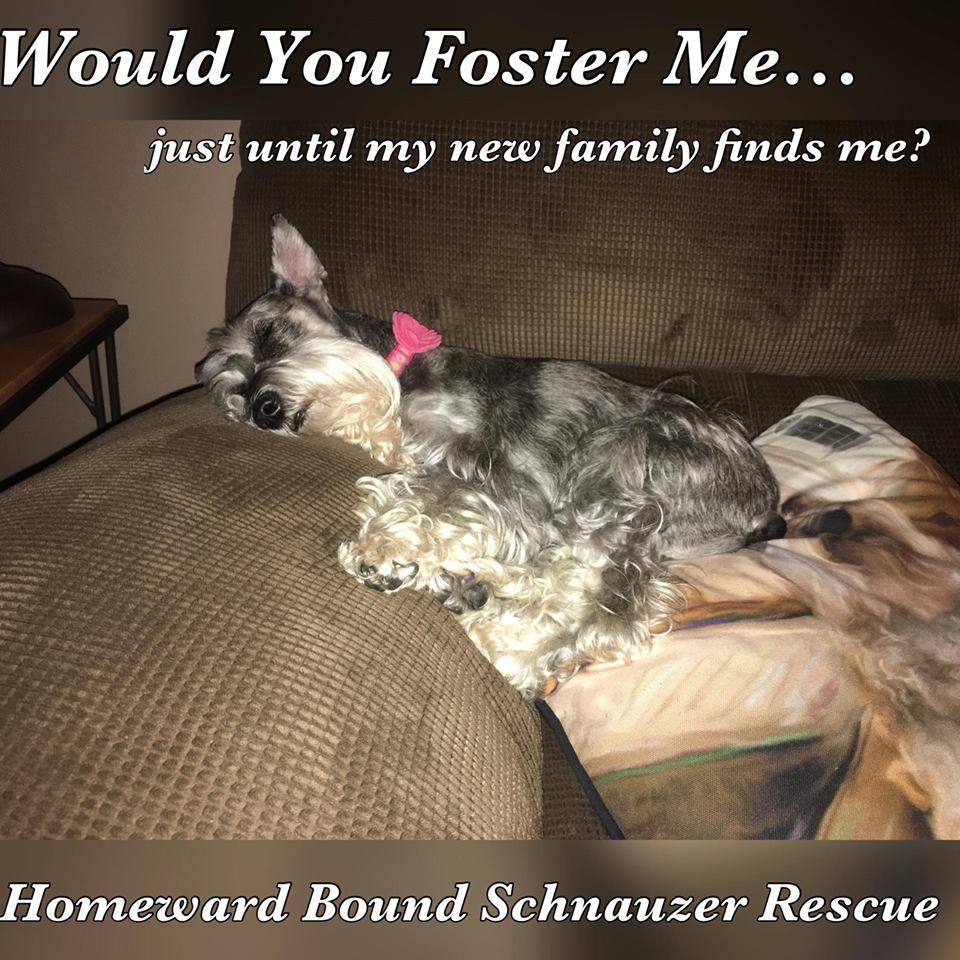 Do you live in Maryland, DC, Virginia, West Virginia, Delaware, Southern PA, Southern New Jersey and NOW Southern California?
Would you be willing to join us to save the lives of more schnauzers?
Now is the time! We are accepting applications for new fosters. Please fill out an application form.